Fiber Cement Board
1. Introduction
fiber cement board is another most widely used building material in China. It could be used as wall and floor panel both inside and outside buildings due to its better performance than calcium silicate board. With main ingredients of Portland cement, quartz powder, slaked lime and fiber, being processed with high pressure and high temperature, fiber cement board turns into a very strong panel with same structure of marble. Moreover, by the improvement of technologies, we are able to produce it without any asbestos, which is really good for human health.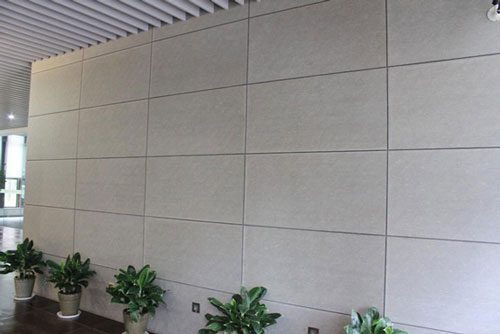 (fiber cement board for interior wall board)
2. Application
fiber cement board is good against water and heat, lighter than concrete but with high bending strength, thus good to be used for outdoor wall cladding, flooring, billboard, wall separation etc. It's an ideal replacement of concrete.

(fiber cement board for floor)
3. Specifications
Size (mm)

2440*1220,

2400*1200,

3000*1200,

Thickness (mm)

4.5 – 30

Water absorption (%)

≤40

Density (g/cm3)

0.95-1.45

Wet Expansion Rate(%)

0.25

Thermal Conductivity (W/m·K)

≤0.3

Bending Strength(MPa)

5.5-16

Non- combustibility

GB 8624-2006 Class A
4. Advantages
(1). Durable
(2). Fireproof
(3). Insect-free
(4). Waterproof
(5). Easy installation
(6). Environment-friendly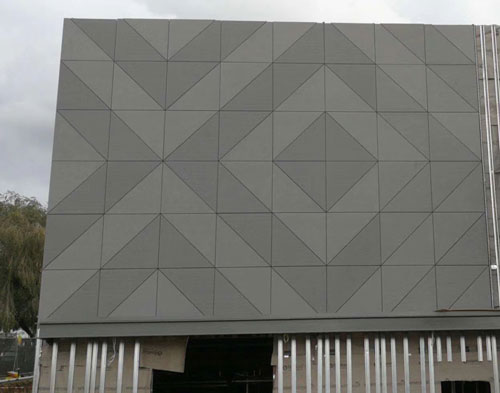 (fiber cement board for exterior wall board)
5. Installation Processes for Exterior Wall cladding
(1). Clean up walls and boards.
(2). Draw lines on walls according to construction plan.
(3). Reserve holes for doors, windows or other equipments.
(4). Drill holes on walls according to the lines mentioned above, and then use stainless steel anchor bolt to fasten zinc-plated angle steels on them.
(5). Use stainless steel screws to fix L-shape keels and angle steel.
(6). At external corners and internal corners, use long L-shape angle steels to fasten two keels by rivets, making the whole keel system strongly combined together.
(7). Use bolts to fasten hangers that connected to L-shape angle steels.
(8). Fix 4 corners of fiber cement board on 4 hangers. Make sure the lower corners connected to lower hangers are sitting right on lower L-shape keels, and upper ones on upper keels
(9). Fill connecting joint of boards with 3 mm thick sealing glue when they are fastened.
(10). Repeat the process for other panels and don't forget the waterproof treatment.
(11). Double check the whole project and do the cleaning.