ceiling Board
1. Introduction
Kam Chung ceiling board is made of calcium silicate board in size 595*595mm or 603*603mm. It comes with a harmless coating on surface and selectable patterns. Due to the advantages of calcium silicate board, it's good against moisture and heat and insects, thus an ideal replacement of gypsum board. Furthermore, it's easy to install and helps to reduce labor cost.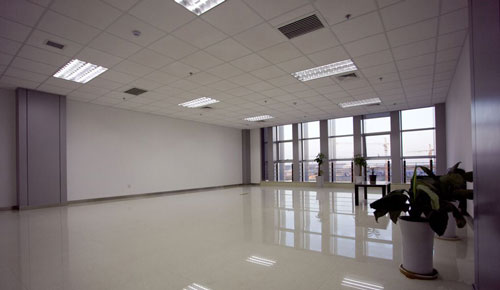 (calcium silicate ceiling board for office building)
2. Application
Kam Chung ceiling board can be applied to office, apartment, villa, super market, workshop, hospital, school etc. For one thing, it is used as false ceiling to make a place look better. For another, it is applied to keep away heat and save energy. Generally speaking, it's a green and durable building material.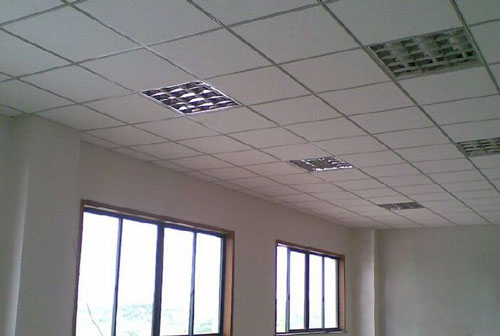 (calcium silicate ceiling board for office)
3. Specifications
Size (mm)

595*595,

603*603,

Thickness (mm)

4 –10

Moisture content (%)

≤10

Density (g/cm3)

1.15-1.4

Wet Expansion Rate(%)

0.25

Thermal Conductivity (W/m·K)

≤0.30

Non- combustibility

GB 8624-2006 Class A
4. Advantages
(1). Fireproof
(2). Insect-free
(3). No-denting
(4). Long lifespan
(5). Moisture proof
(6). Energy-saving
(7). Easy installation
(8). Environment-friendly

(calcium silicate ceiling board for workshop)
5. Installation Processes for False ceiling
(1). Draw lines on ceiling according to construction plan, and install hanging bars.
(2). Install main keels by following sequences.
(a) Use size UC50 or U38 steels as main keels and the distance between two keels is 1200mm.
(b) Hangers must be installed on main keels and fasten by screws. If the main keel is not long enough, there must be a overlap on the joint point with a hanger clip.
(c) Remember to check the leveling all the time.
(d).It is required to use T-shape reinforced sub keel when installation is near lamp and ventilation outlet.
(e) After installation of edge keel, check leveling of the whole system again. Adjust the edge keels first, and then the sub keels in accordance with them. If it is necessary you can adjust the main keel.
(f). Choose appropriate size and thickness of ceiling board as per design. Normally we use 603*603*6mm. White gloves are recommended when installing the boards to avoid spots and dust.