Composite Structure coating Sheet
1. Introduction
Composite Structure coating Sheet (CSCS) is a new invention for coating indoor and outdoor structures. It looks like a piece of wallpaper, thin and flexible, but it has nothing to do with oil or vinyl. Instead, it is made of natural materials like quartz and fiber. So it is totally Environment-friendly and harmless to human body. But unlike traditional wallpaper, CSCS is thicker, thus it is more durable and tear-resistant, and most importantly, the increase in thickness grants it 3D textures and makes it look like real wood after installation.
The installation is very easy, just like doing kids' crafts. All we need is scissors, ladder, brush, tape and adhesive. Then you can DIY your pretty house with your own hands, and no doubt that would further saves your time and total cost.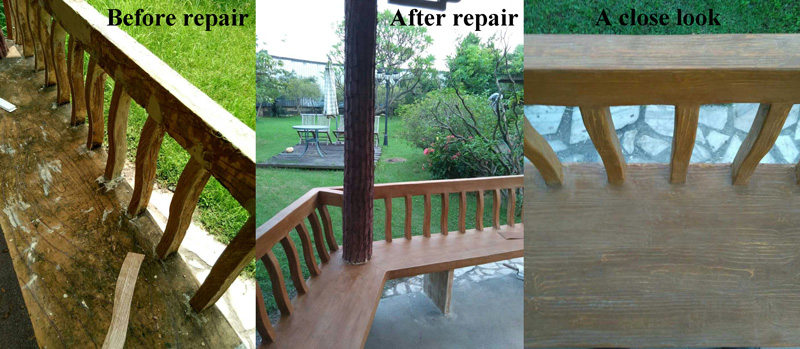 (CSCS for cement bench repairing - pavilion project)
2. Application
Just with appropriate adhesive, Composite Structure coating Sheet could be use for almost every object and structure, such as metal window, plastic pillar, brick wall, stone plate, cement floor, stucco ceiling and cornice, steel structure and wooden pavilion. It is resistant to aging and weathering, thus especially good for outdoor projects. Besides, CSCS is insect-free and very durable, which makes it an ideal replacement of wood.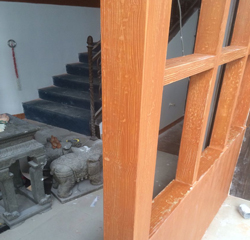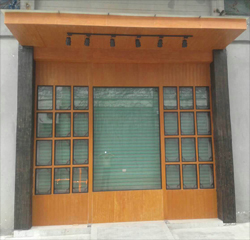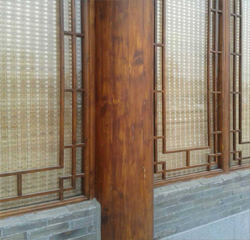 (CSCS for cement door frame & pillar - Jade center project)
3. Specifications
| | |
| --- | --- |
| Size (mm) | 6000*1200*0.5 |
| Weight (kg/piece) | 7 |
| Waterproof | Yes |
| Sunlight proof | Yes |
| Color | Selectable |
| Toxicity | None toxic |
| Non- combustibility | Class A |
| Anti-aging | Yes |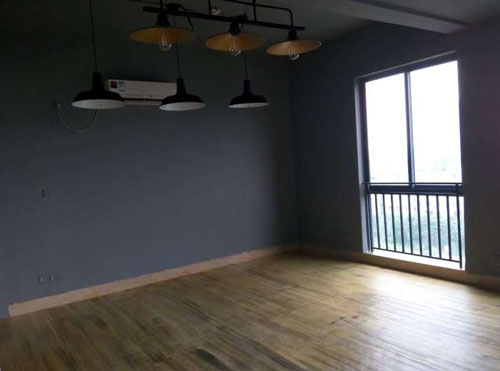 (CSCS for floor)
4. Advantages
(1). Durable

(2). Anti-aging

(3). Insect-free




(4). Waterproof

(5). Easy to clean

(6). Cost-effective




(7). No peeling off

(8). Sunlight proof

(9). Easy installation





(10). Non-combustible

(11). Outdoor applicable

(12). Environment-friendly




(13). Pliable and bendable

(14).No pollution and less garbage

(15). Applicable to various structures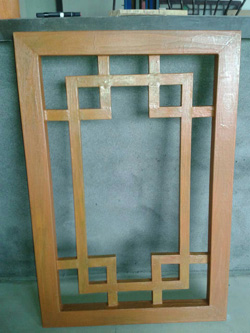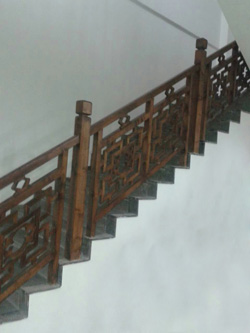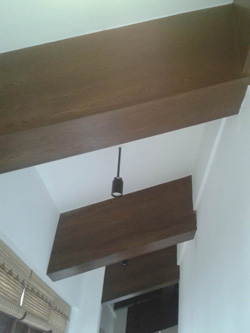 (CSCS for metal window) (CSCS for wood stairs handrail) (CSCS for cement roof beam)
5. Installation Processes for Composite Structure coating Sheet
(1). Clean up structure surface and make sure there is no excessive water, dust, debris or any delaminated layer on it.
(2). Cut coating sheets into sizes that needed. A normal scissor can do the job.
(3). Prepare suitable adhesives (PVC glue for indoor, AB glue for outdoor metal, wood glue for wood, tile adhesive for tile), and use a scraper to smear it evenly on the sheets.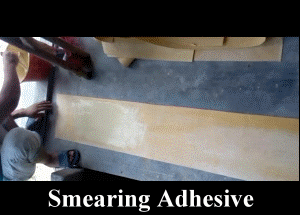 (4). Stick the sheets on object surface from bottom to top and remember to squeeze out air during the process.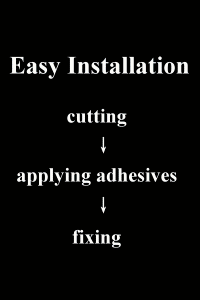 (5). Adjust the bonding part when necessary.
(6). Repeat the procedures and finish the rest.
(7). Remember to use gloves and other tools to protect operators from the harm of adhesive.
(8). Avoid water until the adhesive completely dries out.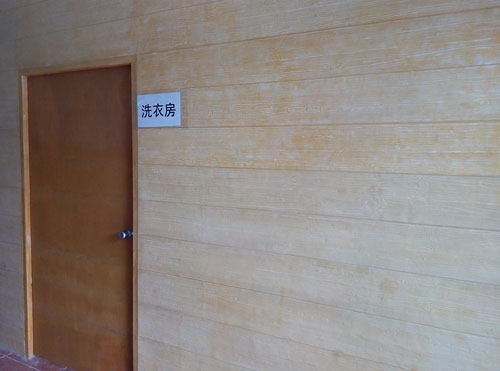 (CSCS for wallboard - hotel project)